#6 : Pickle Monster Hot Sauce's Growth From Selling on Their Own Band's Merch Table to Availability in 19 Locations
Welcome to Plant Basting Talks, where we interview entrepreneurs in the vegan-friendly space about their story, what they've learned thus far, their business model, and revenue numbers. Learn the trends and strategies local business owners are using to grow.
In this week's interview with Steve Ulrich, Nick Clark, and Chris Stevens of Pickle Monster read:
How Pickle Monster's success is supporting their real dream of being in a band
What steps helped them get started and kept the business growing
Why having a team of three people gives them the upper hand at markets and events
About the easy transition to conventions as a food vendor when outdoor markets die down in the winter months
🥒
You'll notice bars that look like this containing info throughout the page. These are just notes from us to add additional context or observations to the interview. Let us know if you like them!
1. What influenced you to start Pickle Monster Hot Sauce?
We started Pickle Monster Hot Sauce as a way to financially support our real dream of being in a band. Since our band is named People Food, we thought it would be really cool to have a food product to offer at our merch table. In the past year, it's just gotten a lot bigger than we could've predicted which has been amazing.
2. What were the critical steps you took to start?
Obviously the first step was getting a good recipe. Fortunately, Steve's mom is a really good cook and we were able to workshop a recipe for our first sauce pretty quickly.
Then, we had to get all the legal stuff taken care of as far as making it in a commercial kitchen, establishing an LLC, and getting our food safety certification.
Once we had all that, it was just a matter of producing enough product and bringing it to farmers markets, and trying to get it into stores. A big part of that was just reaching out to local mom-and-pop places and giving them free samples. It wasn't long before we started getting it on shelves in a bunch of different locations.
Then doing farmers markets was a game changer. Being able to interact with people about our product and talk about how excited we were about it really brought everything to the next level. A big thing that sets us apart from other vendors at markets is that we try and interact with every single person that walks by. We are very lucky that we're a team of three people, 'cause that allows us to interact with a good deal of people at markets while also giving out samples and managing the register.
🥒
Working to find new opportunities by talking to other vendors and applying to events has been a reoccurring theme early in this series.
3. How did you get your first customers?
As I kind of said in the last answer, reaching out to the local mom-and-pop places and just giving them free samples. V Marks the Shop was the first store that we ever got into.
4. How have you continued to grow your customer base?
We continue to grow by getting into more farmers markets. As the winter comes on markets tend to die down, so we've been getting ourselves into different conventions.
We did Monster Mania a few weeks ago, as well as Too Many Games. It's pretty easy as a food vendor to get into any kind of convention because everyone loves to eat.
🥒
Farmers markets and other vending opportunities can be crucial to sustained growth, as we've seen in past interviews as well.
5. What is Pickle Monster's business model?
Our business model is to just make as much product as we can and they sell it to as many different people as possible. How big this company gets relies solely on how much we can sell.
🥒
Pickle Monster sells products online, at markets and pop-up events, People Food shows, and in stores.
6. What is your monthly revenue and how have you grown it?
During the summer months we would make about $2,500 a month. As things slow down we've been able to maintain that by having consistent orders for vendors like Primal Nutrition in northeast Philly and Source Urban Brewery, a restaurant that we supply pickles to for all their sandwiches.
We've been growing it by trying to have more of an online presence and getting into more markets and conventions. We're also very cautious of how we spend our money every month as far as getting supplies.
🥒
This is a key detail; having low overhead is pivotal to being able to deal with the ups and downs as you attempt to expand your business.
7. How did you decide on pricing of your products? Have rising prices or shortages of supplies affected Pickle Monster?
We decided on a price by looking at how much other artisan hot sauces sell for. Most sell for $10 or $12, so we decided to go for $8. That way it's not too much for the consumer, but we're still able to make a reasonable profit.
We have had to deal with prices of supplies spiking. Recently, garlic went through a period of being triple the usual price. We decided not to raise the prices of our products, and just dealt with having to pay more for a short amount of time.
8. Is it important to you that your products are vegan-friendly?
It is important to us that our product is vegan friendly, gluten free, and allergen free. We make a tasty product, and I want as many people to enjoy it as possible.
9. What are the biggest challenges you've faced and obstacles you've overcome?
The biggest challenge was maintaining a day job while also trying to start a business. Fortunately, we're all getting very close to having Pickle Monster be our full-time job so that we can finally support ourselves and spend the bulk of our time focusing on our music.
10. Have you found anything (resource, book, skill, habit, or bit of knowledge) that's been valuable or useful for your entrepreneurial journey?
The website LLC University was really helpful in getting all the legal stuff taken care of at the beginning. There's not really a handbook on how to start a small business, let alone a hot sauce business, so that was a big help.
11. How do you tend to your mental health as business owners?
Like I've said, we're very fortunate to be a team of three people. So there are times where each one of us has to lean on the other ones for support, and we're all best friends, so it's really comforting knowing that we're all in it together.
That being said, we're all pretty mindful people and spend a good deal of time meditating and reflecting on our own mental health. Plus, it helps playing in a metal band together so we can get some of that energy and aggression out.
12. Any advice for entrepreneurs just starting out in the vegan-friendly space?
Just don't stop. If it's something you want to do, and it's how you like to spend your time, just keep pursuing it.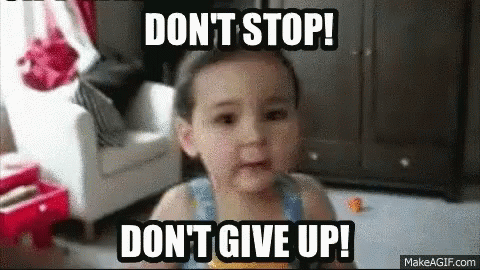 13. Where can we go to learn more about People Food and Pickle Monster?
You can check us out on Instagram. People Food is @peoplefoodband on Instagram and Pickle Monster is @picklemonsterhotsauce on Instagram.
People Food is also on all streaming services so you can listen to our music. We also have a YouTube channel where we put up funny skits.
You can order all Pickle Monster products on picklemonsterhotsauce.com
🥒
Click
HERE
for the full list of locations you can find Pickle Monster hot sauces and pickles!
Interested in starting a vegan-friendly business like Pickle Monster?
Sign up below to get an interview in your inbox every week!
Any and all feedback is welcome! Just send an email to morgan@plantbasting.com if you have some for us.